By: Christina Hughey
One in four people will be affected by mental illness in their lifetime. Mental illness has an attached stigma, therefore some people suffering with mental illness will not get help. Mental illness should not be thought of in a negative way, because it's quite common, and it is also an illness in which the person cannot control. Behavioral health includes many different types of people and diagnosis. In fact, there are more the 200 classified forms of mental illness. To give you an idea, the people that will benefit from these healing gardens range from PTSD (post-traumatic stress disorder) all the way to an eating disorder, with many other types of diagnosis in between. It's such a broad topic and each of these gardens would need to be modified some to accommodate each client. Fortunately, we can all find unity in nature, because nature benefits us all.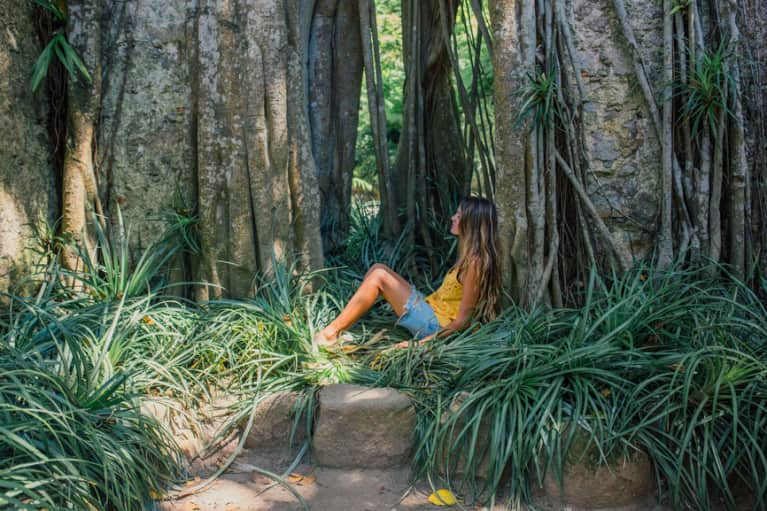 One person who will benefit from a healing garden would be someone with an eating disorder. Eating disorders include anorexia, bulimia, and binging. A person with an eating disorder will often lose interest in daily activities, therefore therapy often encourages creating a healthy balance of activities in the persons daily life. Providing a healing garden and including gardening or horticultural therapy can help to get routine back into the person's life. Spending time growing and tending the produce can be encouraging for someone struggling with eating. Giving someone the option to eat their own produce that they grew themselves can be a more inviting option to eat for someone suffering from anorexia.
Every diagnosis is different, therefore every garden is a little different. Every healing garden will have to be modified in some ways. Although there are a few required design guidelines for healing gardens for mental health. According to Markus, Clare Cooper, et al. Therapeutic Landscapes: an Evidence-Based Approach to Designing Healing Gardens and Restorative Outdoor Spaces. (Wiley, 2014).
Safety is a priority, avoid objects that could be used for harm in any way (such as lightweight chairs, tools in the garden, etc.).

Visual as well as physical access to nature. Add visual access in rooms to let people who can't access the outdoors still enjoy views of the outdoors.

Create a homelike environment to avoid an institutional look.

Design for social support, by providing spaces people can be together.
Some more design guidelines that are recommended by Markus, Clare Cooper, et al. Therapeutic Landscapes: an Evidence-Based Approach to Designing Healing Gardens and Restorative Outdoor Spaces. Wiley, 2014. include:
Provide opportunities for people to connect with nature inside too, potted plants, and green walls could be good options. This will give a way for the survivors to feel more secure and at home too.

Providing separate spaces for staff, sometimes their job may get stressful.

Providing a water feature (people with mental health do not have compromised immune systems so a water feature won't be risky to their health, water can be extremely relaxing).

Consider building on human scale (including trees or other elements that bring the eye down from the tall buildings).
Another garden that needs to be considered is a healing gardens for crisis shelters. Crisis shelters are created for survivors of Domestic violence. Domestic violence can impact both women and men. 1 in 4 women will experience domestic violence in their lifetime. Domestic violence is characterized by any form of phycological, physical, sexual, or even economical abuse.  Whenever a person who is abused decides to flee they might go to a crisis shelter. Most crisis shelters offer healing gardens to provide security and stress relief. Outdoor spaces are important because many of the families living in the crisis shelter are living close together, they are receiving lots of help but not always privacy. Private and monitored gardens are a good way to provide privacy. The garden will provide a place for the kids to safely play too. In addition, the resident will be able to receive some therapeutic benefits including stress relief, and increased levels of dopamine the "feel good hormones".
Designing a healing garden in a crisis shelter requires some specific design too, here are a few required design guidelines:
The garden should be safely enclosed with no public entrances.

Keep a short distance from the garden and the building, allow the survivors to easily see the building to give them security.

Playgrounds should have seating close by so the parent is able to watch their child easily.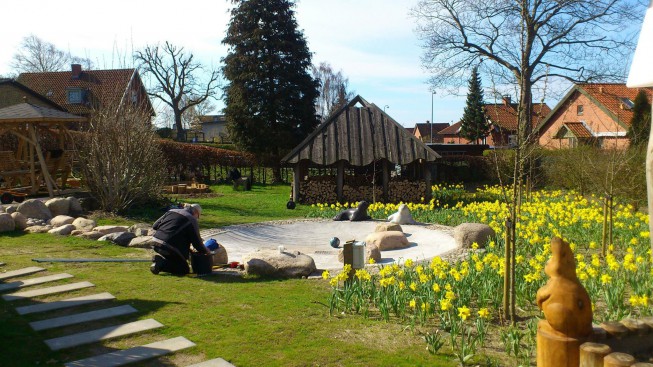 No matter what the diagnosis is, every person deserves respect.  People living with any form of mental illness are strong individuals and have nothing to be ashamed of. It's just important to know that these individuals can greatly benefit from nature, in fact everyone can. Getting outside and being emerged in nature will greatly improve everyone's health.