With timing of yesterday's blog post about using your greenway, exciting news of the first phase of a $13 million expansion of Grant's Trail, is scheduled to be completed by Spring of 2018.
Grant's Trail is a partnership with Great Rivers Greenway, Saint Louis County Parks, Orlando's Event Centers and private donors. The expansion of the trail is known as Gravois Greenway and is being funded by a mix of grants, donations and Great Rivers Greenway's taxpayer's funds.
For more information regarding the Gravois Greenway, read the article at St. Louis Business Journal.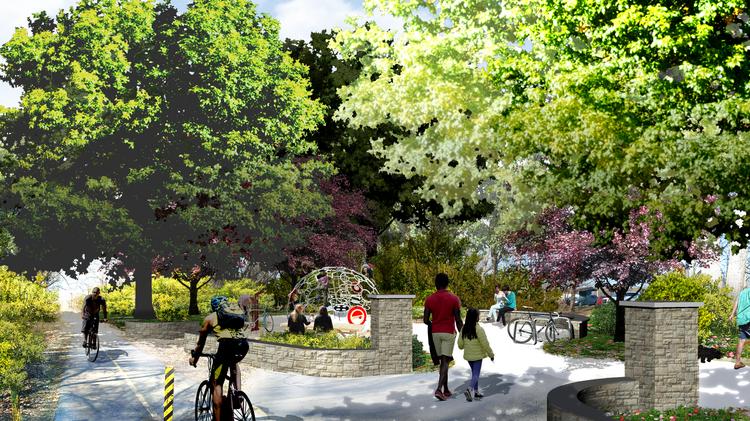 A rendering of the new trailhead at the Gravois Greenway. (Source)